Torchwood Episode 2:
Day One
When Torchwood investigates a meteor impact, Gwen accidentally looses an alien entity contained within, which feeds on the energies of sexual climax. The creature possesses a young woman named Carys Fletcher, who must now kill men through intercourse or perish herself. With Jack, Tosh and Owen fixated only on the alien being, it is up to Gwen to try to save Carys' life.
With executive producer Russell T Davies assuming relatively light scripting duties on Torchwood compared to his Doctor Who output, the mantle of head writer fell to Chris Chibnall, who also became the spin-off series' co-producer. A lifelong Doctor Who fan, Chibnall was the creator of the comedy-drama Born And Bred, and had also contributed to both Life On Mars and All About George.
Chibnall's first script was originally entitled "New Girl", and was intended to be the second episode of the season. Aware that this story would feature Gwen Cooper's initial outing as a fully-fledged Torchwood member, Chibnall wanted to write the Torchwood version of the prototypical nightmarish first day on the job.
"New Girl" formed part of the programme's first production block, paired with the debut episode, Everything Changes, under the direction of Brian Kelly. It was decided that the initial phase of the recording would concentrate on "New Girl", so that the cast interactions in the premiere would be more practised. Work on the block began on May 1st, 2006. In early October, it was revealed that the title of the episode had become Day One.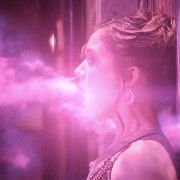 Original Transmission

| | |
| --- | --- |
| | |
| Date | 22nd Oct 2006 |
| Time | 9.52pm |
| Duration | 47'46" |
| · BBC3 | 2.5m |
| · BBC2 | 3.0m |
| Appreciation | 83% |
---
Cast
Captain Jack Harkness
John Barrowman
Gwen Cooper
Eve Myles
Owen Harper
Burn Gorman
Toshiko Sato
Naoko Mori
Ianto Jones
Gareth David-Lloyd
Rhys Williams
Kai Owen
Private Moriarty
Adrian Christopher
Sgt Johnson
Ross O'Hennessy
Carys
Sara Lloyd Gregory
Banksy
Ceri Mears
Matt
Justin McDonald
PC Andy
Tom Price
Ivan Fletcher
Brendan Charleson
Gavin
Rob Storr
Mikey
Lloyd Everitt
Eddie Gwynne
Alex Parry
Bethan
Felicity Rhys
Receptionist
Naomi Martell
Mr Weston
David Longden
---
Crew
Written by
Chris Chibnall
Directed by
Brian Kelly
Produced by
Richard Stokes
Created by
Russell T Davies
Co-Producer
Chris Chibnall
1st Assistant Director
Peter Bennett
2nd Assistant Director
Steffan Morris
3rd Assistant Director
Lynsey Muir
Location Manager
Paul Davies
Unit Manager
Geraint Havard Jones
Production Co-ordinator
Carmelina Palumbo
Asst Prod Co-ordinator
Kate Powell
Production Secretary
Margarita Felices
Script Secretary
Helen Pugsley
Contracts Assistant
Kath Blackman
Continuity
Llinos Wyn Jones
Script Editor
Brian Minchin
Camera Operator
Gareth Hughes
Camera Assistant
Mani Blaxter Paliwala
Focus Puller
Duncan Fowlie
Grip
Dai Hopkins
Boom Operator
Jeff Welch
Gaffer
Dave Fowler
Best Boy
Steve Slocombe
Stunt Co-ordinator
Garry Connery
Stunt Performers
Maxine Whittaker
Curtis Rivers
Chief Super Art Director
Stephen Nicholas
Supervising Art Director
Keith Dunne
Art Dep Prod Manager
Jonathan Marquand Allison
Art Dep Op Manager
Adrian Anscombe
Assistant Art Director
Matthew Savage
Art Dep Co-ordinator
Matthew North
Design Assistants
Ben Austin
Rob Dicks
Standby Art Director
Dafydd Shurmer
Standby Props
Brian Patrick Henry
Standby Carpenter
Will Pope
Standby Rigger
Keith Freeman
Concept Artists
Ian Bunting
Peter McKinstry
Designer
Julian Luxton
Property Master
Nick Thomas
Production Buyer
Ben Morris
Props Storeman
Charlie Malik
Specialist Props Maker
Mark Cordory
Props Maker
Nick Robatto
Construction Manager
Matthew Hywel-Davies
Construction Chargehand
Scott Fisher
Graphics
BBC Wales Graphic Design
Costume Supervisor
Debra Haggett
Costume Assistants
Bobby Peach
Sam Benbow
Make-Up Supervisor
Claire Pritchard
Make-Up Artists
Sarah Astley-Hughes
Kate Roberts
Casting Associate
Andy Brierley
Assistant Editor
Matt Mullins
Post Prod Supervisors
Helen Vallis
Chris Blatchford
Post Prod Co-ordinator
Marie Brown
On Line Editor
Matthew Clarke
Colourist
James Bamford
Vis Effects Co-ordinator
Natalie Stopford
3D Artists
Nick Webber
Paul Burton
Andy Guest
2D Artists
Sara Bennett
Bronwyn Edwards
Dubbing Mixer
Peter Jeffreys
Supervising Sound Editor
Doug Sinclair
Sound Editor
Paul McFadden
Sound FX Editor
Howard Eaves
Senior Prod Accountant
Endaf Emyr Williams
Casting Director
Andy Pryor CDG
Production Accountant
Ceri Tothill
Sound Recordist
Jeff Matthews
Costume Designer
Ray Holman
Make-Up Designer
Marie Doris
Composers
Murray Gold
Ben Foster
Visual Effects
The Mill
Visual Effects Producers
Will Cohen
Marie Jones
Visual FX Supervisor
Dave Houghton
On-Set Visual FX Supervisor
Barney Curnow
Special Effects
Any Effects
Prosthetics
Neill Gorton &
Millennium Effects
Editor
William Webb
Production Designer
Edward Thomas
Director of Photography
Mark Waters
Associate Producer
Marcus Prince
Production Executive
Julie Scott
Assistant Producer
Sophie Fante
Executive Producers
Russell T Davies
Julie Gardner
---